FRYERS WITHOUT THE NEED OF A HOOD
KL3 – KL4 FRYERS: SINCE 1992 EUROCHEF MANUFACTURES DEEP FRYERS THAT DO NOT NEED A KITCHEN OR A FLUE!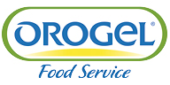 Automatic fryers perfect for bars, kiosks, take-away pizzerias and wherever there is no kitchen.
The KL3 and KL4 Eurochef fryer models are the technically advanced heirs of the Pom'Chef model, sold worldwide since April 1992. They are equipped with a purification system that eliminates fumes and vapors by transforming them into water, therefore there is no need to connect them to an extractor hood.
The two models differ from each other in terms of the quantity of production at a time:
KL4 is the smallest model and prepares up to 300 g of French fries or 500 g of various products, while the KL3 model prepares the double, that is up to 600 g of French fries or 1 kg of various products at a time.
With the Eurochef KL3 and KL4 fryer models you can quickly prepare an incredible variety of appetizing snacks: French fries, potato croquettes, mozzarella sticks, chicken nuggets, onion rings, chicken wings, cutlets, fish, sweet cream… without fear of mixing aromas and flavours!
Using a Eurochef automatic professional fryer is very simple, even in places without kitchen or specialized personnel: just insert the product in the loading hatch and select the cooking time. The fryer automatically dips the baskets into the oil and, once ready, drains it and releases it into the tray, perfectly cooked.
Technical data
Specifications
Eurochef KL4
Eurochef KL3
Product charging quantity
400 gr up to 7 kg/h (french fries)

500 gr up to 12 kg/h (other products)

600 gr up to 10 kg/h (french fries)

1 kg up to 17 kg/h (other products)

Oil capacity
5,5 liters
9 liters
Power supply*
220/240 V – 50/60 Hz
220/240 V – 50/60 Hz
Heating power*
2,5 kW
3,6 kW
Total power*
3 kW
4,1 kW
Dimensions
width 59cm, depth 57cm, height 57cm
width 59cm, depth 64cm, height 57cm
Weight
57 kg
64 kg
*Other supply voltages and power ranges are available on request