FRYERS WITHOUT THE NEED OF A HOOD
KL3 – KL4 FRYERS: SINCE 1992 EUROCHEF MANUFACTURES DEEP FRYERS THAT DO NOT NEED A KITCHEN OR A FLUE!
Without the need of a hood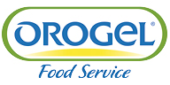 Automatic deep fryers, perfect for bars, kiosks, take-away outlets and anywhere without a kitchen.
They include a treatment system that eliminates fumes and vapours, transforming them into water, so no extractor hood connection is required.
They are manufactured in two models, which cook up to 300 g. and up to 600 g. of product respectively at a time.
The 600 + 600 g. double version is the MAXIFRY
With Eurochef KL3 – KL4, you can prepare an incredible variety of tempting snacks in no time at all: chips, potato croquettes, fried baby mozzarella cheese, onion rings, chicken wings, schnitzel, fish, fried custard… and much more.
With Eurochef KL3 – KL4 automatic fryers, you can cook delicious fried foods in just a few minutes, with no need for a kitchen or a chef.
WHY BUY A Eurochef KL3 – KL4 DEEP FRYER?
To create a new business line in premises not equipped for cookiThese steel counter-top fryers are conceived, designed and manufactured entirely in Italy at the Eurochef plant in Modena. They dismantle completely for easier cleaning and no servicing is required. All parts of the appliance are dishwasher-proof, even the seals.
They are automatic appliances, requiring no operator surveillance while foods are cooking!
Technical data
| Specifications | Eurochef KL4 | Eurochef KL3 |
| --- | --- | --- |
| Product charging quantity | 300 gr | 600 gr |
| Oil capacity | 5,5 liters | 9 liters |
| Power supply* | 220/240 V – 50/60 Hz | 220/240 V – 50/60 Hz |
| Heating power* | 2,5 kW | 3,6 kW |
| Total power* | 3 kW | 4,1 kW |
| Dimensions | width 59cm, depth 57cm, height 57cm | width 59cm, depth 64cm, height 57cm |
| Weight | 57 kg | 64 kg |
*Other supply voltages and power ranges are available on request