DOUBLE AUTOMATIC WITHOUT THE NEED OF AN EXTRACTION HOOD
MAXIFRY KL5: AUTOMATIC DOUBLE VENTLESS FRYER
Without the need of a hood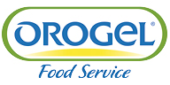 MAXIFRY KL5 is the "flagship" of the Eurochef range of automatic deep fryers that operate without the need of an extractor hood.
It fries up to 1.2 kg of product at once and up to 20 kg/hour!
It has two separate baskets and two oil basins, although it can operate with just one.
It is an automatic appliance, complete with a purification system that eliminates vapours and fumes.
It does not need an extractor hood or flue!
With MAXIFRY you can fry foods of all kinds:
french fries, fish, vegetable fritters, chicken wings, cutlets and lots, lots more…
Give your imagination free rein!
FIND OUT HOW EASY IT IS TO USE MAXIFRY
With Maxifry fryer, you are able in a few minutes to prepare excellent fried food without the need of extractor hood or flue!
WHY BUY A MAXIFRY DEEP FRYER?
MAXIFRY is ideal for people who think big!
With MAXIFRY you can fry up to 1.2 kg of food in two minutes with no need for a kitchen or a chef: MAXIFRY can be installed in any unequipped premises and is user-friendly enough for anyone to use, even with no previous experience.
The separate basins allow operation with one or two baskets, depending on times of day and customer flows.
Easy to use, reliable and simple to clean, it does not require maintenance!
Up to 8 cooking times can be set and different products can be fried simultaneously with no flavour contamination.
Technical data
Specifications
MaxiFry KL5
Product charging quantity
600 + 600 gr up to 18 kg/h (french fries)

1 + 1 kg up to 30 kg/h (other products)

Oil capacity
9 + 9 liters
Power supply*
380/400 V – 50/60 Hz
Heating power*
3,6 kW each element
Total power*
7,9 kW
Dimensions
width 95cm, depth 81cm, height 66cm
Weight
115 kg
*Other voltages and power ranges are available on request