AUTOMATIC AND A MANUAL IN ONE WITH AN EXTRACTOR HOOD
FRYCHEF FD8: DOUBLE FRYER, AUTOMATIC IN ONE SIDE AND MANUAL IN THE OTHER
Two separate fryers to cook any product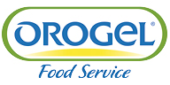 FRYCHEF is an automatic and a manual deep fryer in one.
A truly dual function appliance!
With FRYCHEF there are no limits; you decide how to work depending on what you want to cook. You can replace the automatic basket with a traditional manual one, to enjoy the benefits of a self-contained appliance with no smoke or steam emissions.
The FD8 model is automatic only on the left-hand side and manual only on the right-hand side.
FRYCHEF has an accurate electronic thermoregulation system and an extremely precise timer with both audio and visual alarm.
With FRYCHEF you can make a vast number of dishes:
from fresh: fish, pasties, battered products, vegetables, fried mozzarella cheese, rice fritters, doughnuts…
to frozen: French fries, croquettes, cheese fritters, onion rings, chicken wings, cutlets, fish, custard…
FRYCHEF is ideal for restaurants, pubs, delicatessens, take-away outlets and all businesses that cook fresh foods in delicate batters, items that are too large for automatic fryers, or items that tend to break up or require turning during frying.
WHY BUY A FRYCHEF DEEP FRYER?
For those who want to cook both frozen and fresh foods.
Because it is a counter-top fryer with kitchen-level performance.
Technical data
Specifications
 FryChef FD8
Product charging quantity
600 + 700 gr up to 18 kg/h (french fries)

1 + 1,2 kg up to 30 kg/h (other products)

Oil capacity
 9 + 9  liters
Power supply*
 380/400 V –  50/60 Hz
Heating power*
 3,6 kW each element
Total power*
 7,4 kW
Dimensions
width 87cm, depth 64cm, height 64cm
Minimum diameter of the hole for vent pipe
98 mm
Weight
50 kg
*Other supply voltages and power ranges are available on request