AUTOMATIC WITH AN EXTRACTOR HOOD
MAXIDORA: UP TO 35 KG/HOUR OF PERFECTLY FRIED FOOD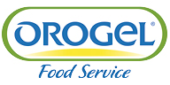 MAXIDORA deep fryers are enclosed counter-top appliances which do not need to be checked while frying.
They are ideal for pizzerias, pubs, kiosks, restaurants and take-away outlets that need to produce large amounts in very short times.
Two appliances in one: MAXIDORA is a deep fryer with two baskets and two completely independent oil basins which can also operate as individual deep fryers.
At full capacity, MAXIDORA can produce up to 20 kg/hour.
The two basins fry 600 + 600 g. of food at a time.
They are completely enclosed fryers, with a vapour and fume discharge hose that can be connected up to 7 metres from the appliance itself.
With MAXIDORA you can make quickly a huge quantity of products:
Chips, vegetable fritters, mixed fried foods, fish and lots, lots more…
All internal parts of MAXIDORA appliances are completely removable for easier cleaning.
Take the food from the freezer
Feed it through the hatch
Set the preprogrammed cooking time on the control keypad
The food comes out automatically when ready
WHY BUY A MAXIDORA FRYER?
They do not require manual work and the only maintenance is cleaning at the oil change.
All parts of the appliance, except for the heating elements, are dishwasher-proof. Even the silicone gaskets and be removed and washed.
Dati tecnici
Specifications
Maxidora  FD5
Product charging quantity
600 + 600 gr up to 18 kg/h (french fries)

1 + 1 kg up to 30 kg/h (other products)

Oil capacity
9 + 9 liters
Power supply*
380/400 V – 50/60 Hz
Heating power*
3,6 kW each element
Total power*
7,4 kW
Dimensions
width 95 cm, depth 61 cm, height 58cm
Minimum diameter of the hole for vent pipe
98 mm
Weight
50 kg
*Other supply voltages and power ranges are available on request